Bleached yarn is bleached by chemical reagents, the raw white yarn is natural color so a little yellow. Raw white nylon webbing is directly made from raw white nylon yarn; Bleached nylon webbing first make out from raw white nylon yarn, then bleached by chemical reagents.

In an unfamiliar circumstances, to distinguish between two kinds of nylon webbing, it is best to find a bleached and a raw white together do contrast. Because in different light, as the visual illusion, is likely to be wrong judge. 

As the following pictures, A is the raw white nylon webbing, the color slants yellow;  B is bleaching nylon webbing, under contrast it's very easy to see that the bleached one is more white.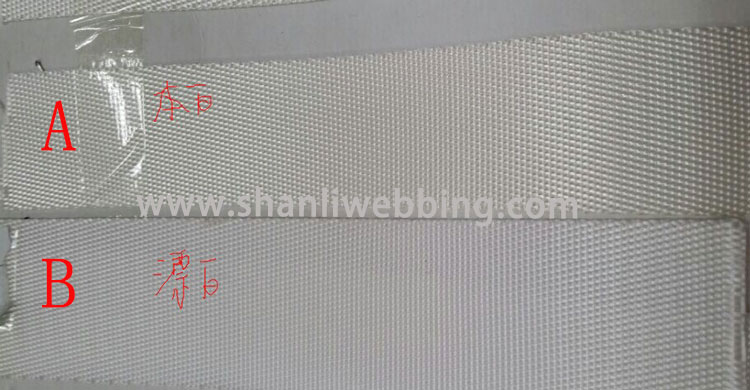 All of the nylon materials for shanli's nylon webbing are Eco- friendly, imported raw materials from Taiwan, can pass the environmental tests such as ROSH REACH certification. Can do UV-resistant, waterproof, UV-resistant, fire retardant, mildew resistant to perspiration and other special treatment. Has more than 10 years experience in the production of nylon webbing. 

Contact US:

Dong Guan Shan Li Weaving Co. Ltd  

Add: The second industrial zone, Xiaxu village, Changping Town, Dongguan, Guangdong, China

Tel: +86-769-86296355

Fax: +86-0769-86296739

Contact Person: Andy

E-mail: sales1@shanliwebbing.com 

Skype: andyqiu2020

Whatsapp: +86 13926845978 

Website: www.shanliwebbing.com