nylon webbing is one of the top grade webbing in all materials of webbing. As people pay more and more attention to the quality of product, so now there is more and more demands for nylon webbing. Many of the products that use the PP webbing and polyester webbing have changed to use nylon webbing gradually. Now, we will talk about the application and choose of nylon webbing:
The application of nylon webbing: the nylon webbing made by shanli are most use on handbags, luggage cases, pet products( pet collar, pet leash, pet harness ), outdoor sports products, safety belt and so on.
Nylon webbing for bags: Normal size have 25mm, 32mm, 35mm, 38mm etc. The commonly used grain have microgroove, flat, twill, fine grooved, Herringbone and so on. Luxury bags are usually use the jacquard nylon webbing made by computer jacquard webbing loom. Jacquard nylon webbing not only have the Sense of Concavo-Convex, let the products more beautiful and upscale, but also can display the brand by jacquard the pattern or logo on the webbing.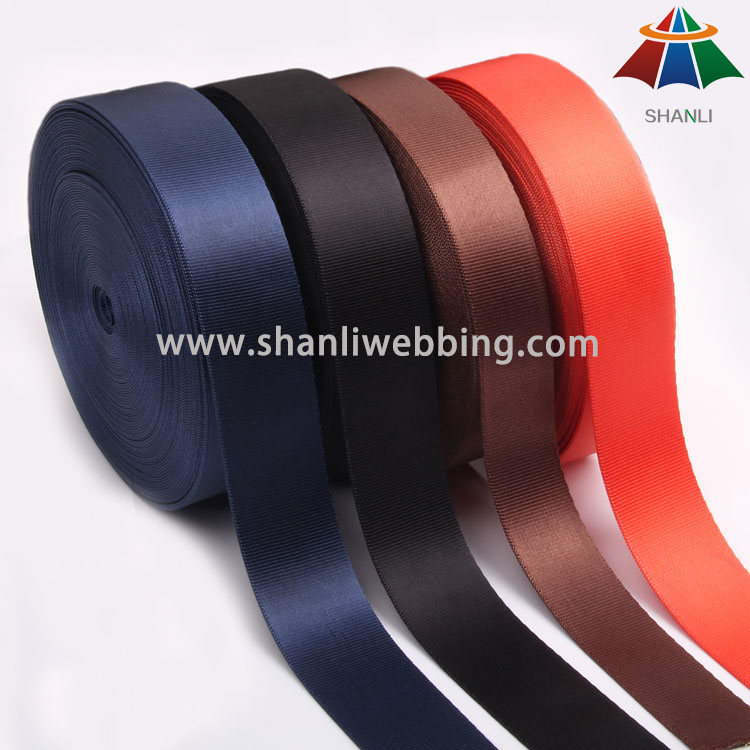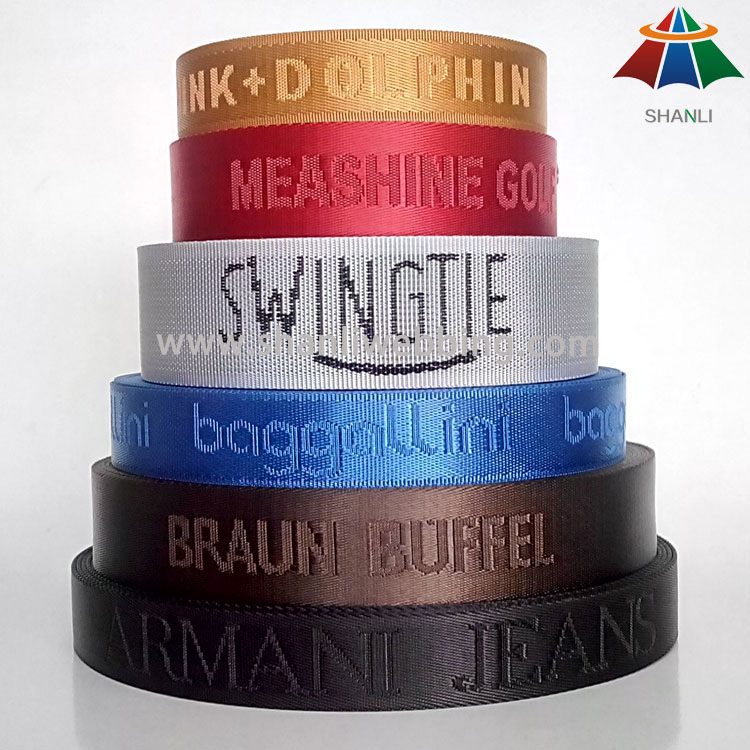 Nylon webbing for pet products: Common size have 10mm, 15mm, 20mm, 25mm; Common grain have flat, microgroove, tubular etc. The top grade webbing for pet products will use the heat transfer printing, silk-screen print, embossing, add reflective stripe and so on.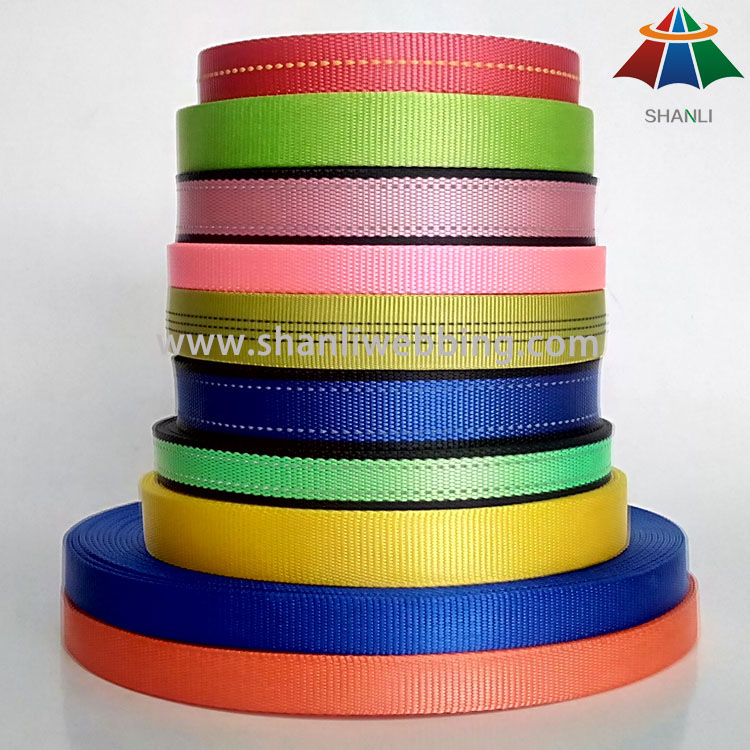 Nylon webbing for outdoor products: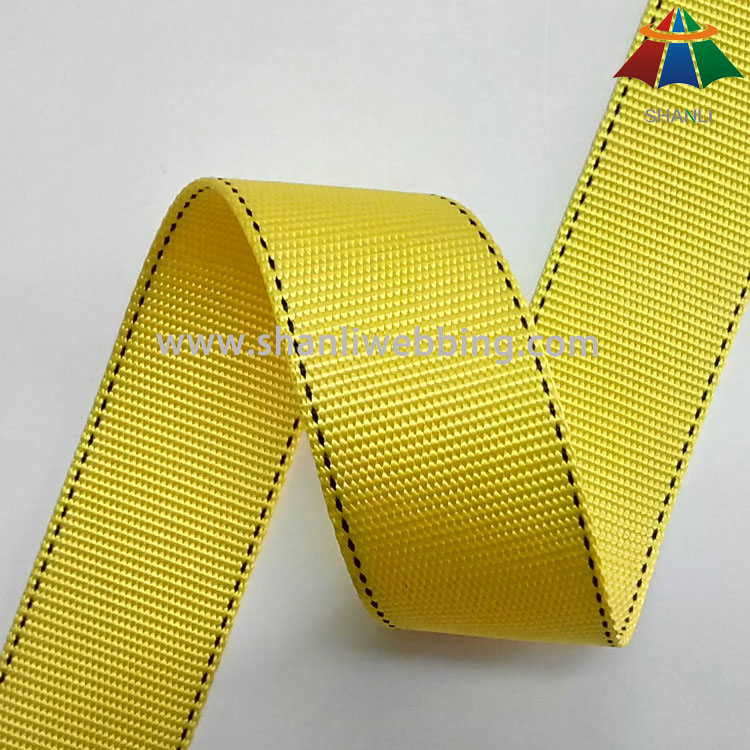 Nylon webbing for safety belt: can be used on car seat belt, aircraft seat belt, Amusement equipment safety belt, Children's seat belt, safety belt for baby carriage, aerial belt and so on.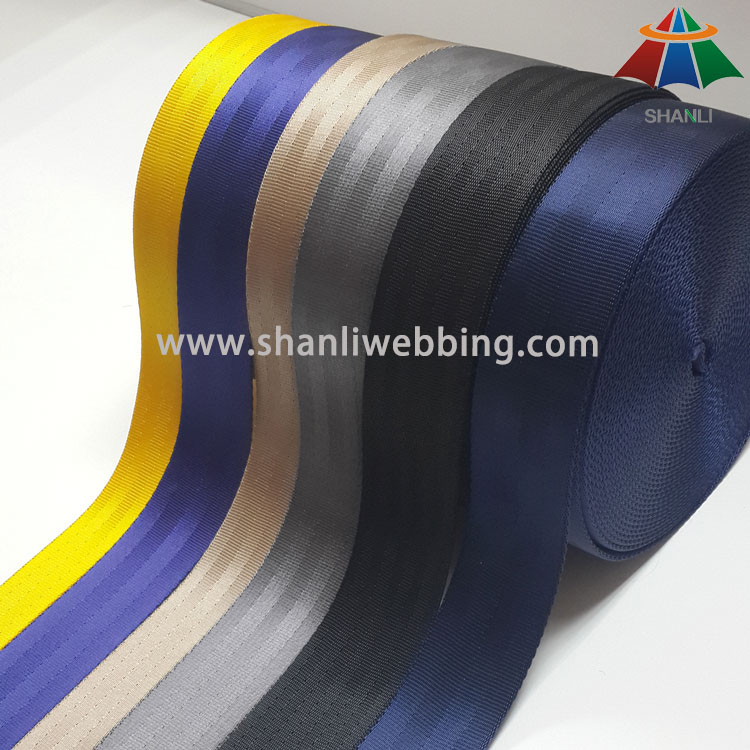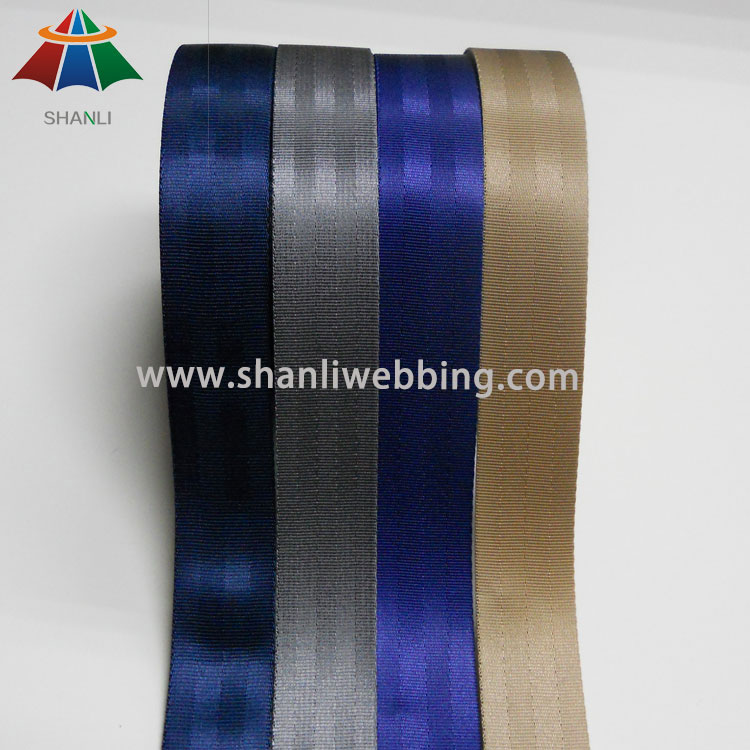 Tubular nylon webbing: mainly used on helmet, pipeline protection, fire fighting and other products. Also called double layer nylon webbing.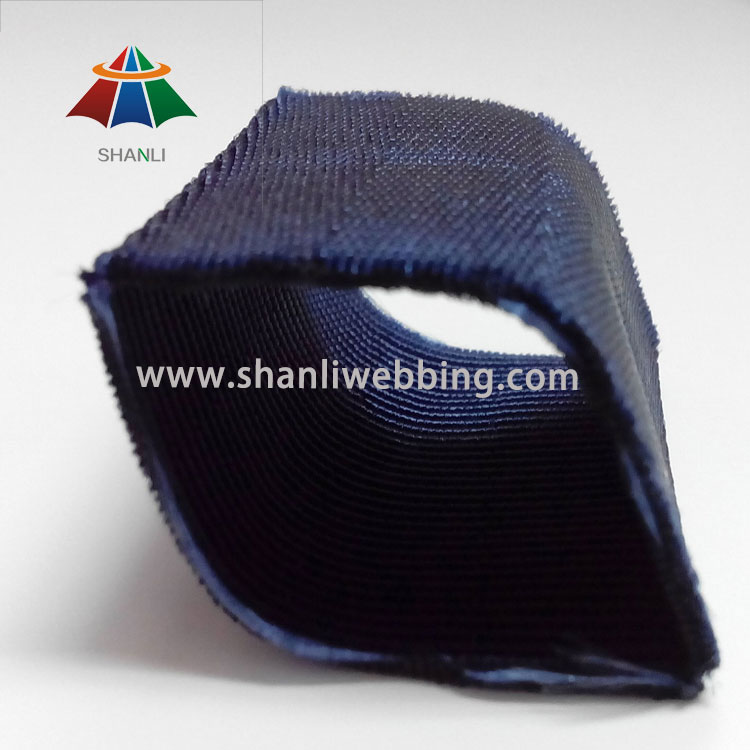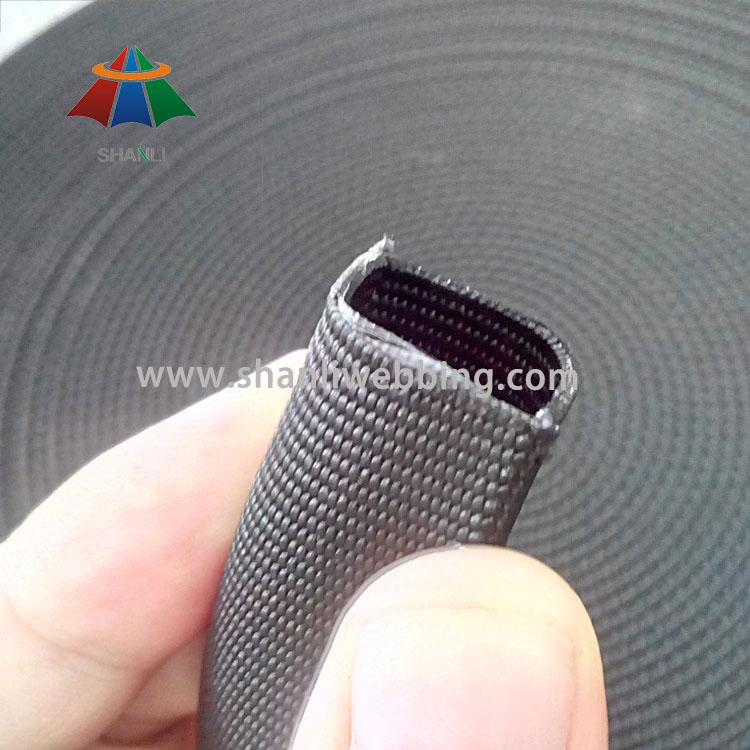 All of the nylon materials for shanli's nylon webbing are Eco- friendly, imported raw materials from Taiwan, can pass the environmental tests such as ROSH REACH certification. Can do UV-resistant, waterproof, UV-resistant, fire retardant, mildew resistant to perspiration and other special treatment. Has more than 10 years experience in the production of nylon webbing.Our company always stick to the business philosophy "Good quality ,development and innovative, excellent sevice". And will be going to grasp market trends, continuouly introduce the characteristic products, create more colorful webbings to meet the demand of market and customer. Welcome all friends to visit our company, you can know the product informations by eamil or phone or fax or contact us on line, sincerely look farward to your support and coopertion!
Contact US:
Dong Guan Shan Li Weaving Co. Ltd
Add: The second industrial zone, Xiaxu village, Changping Town, Dongguan, Guangdong, China
Tel: +86-769-86296355
Fax: +86-0769-86296739
Contact Person: Andy
E-mail: sales1@shanliwebbing.com
Skype: andyqiu2020
Whatsapp: +86 13926845978
Website: www.shanliwebbing.com